"Oh, Uncle Derrin, if you had only waited for these heroes to arrive."
Quest Info
Edit
When entering the Splintered Tree in the City of Kelys, one of the Nott will offer you a quest to find Uncle Derrin.
Given by: Kippex
Locations: The Splintered Tree, Forest of Shades
Turn-in: Kippex
Reward: You receive 600 experience and 1,000 gold.
Instructions:
Edit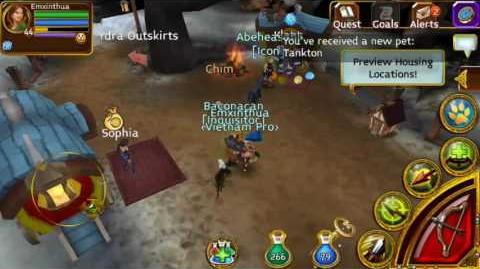 Interact with a corpse of a Nott wearing the purple suit at the first dead end of the Forest of Shades area.